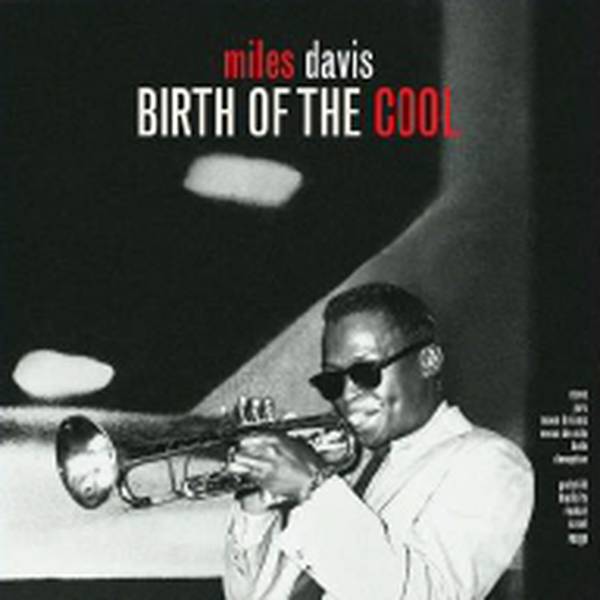 Most of the songs were recorded much earlier, some as far back as 1949, but the title Birth of the Cool came in 1957. So I hope you're up to hearing some "cool" music, especially Miles' trumpet which is amazing…always amazing…in this album. Miles was a consummate jazz-man in every aspect. He continually re-invented himself, adapted himself, grew, developed and never stopped. This period is one of his milestones, I would say. Later on he got funky and even psychedelic, but here he is the essence of late 1950's and 60's jazz, the jazz I really can get into when I just want to sit back with a nice brandy, a Cuban cigar, and just listen as I look out over the Mediterranean Sea and watch as the sun paints patterns of loveliness over the waters…
We can think of this album as being a true conceptual album in many ways, although the songs were recorded at different times. But Miles, Gil Evans and Gerry Mulligan would hang out with the rest of the lads at Evans' basement flat in Manhattan. There they thought of new ways to play, new pairing of instruments and the new sound, which was certainly a departure from bebop. The key was more instrumentation than arranging and the way it would be carried out by the nine man band, which played alto sax, trumpet, a rhythm section plus a baritone sax, trombone, French horn and a tuba.
.Birth of the Cool was a smash with the critics. It was, and is, considered a seminal album in modern jazz, the coolness of cool and a great influence in bop.
Miles Davis was twenty two years old when he got this group of young New York based jazz-men and began to re-construct the dialogue of be-bop with new forms and with different ways of improvisation. This was his first recording session as a band leader and he really proved he could lead, innovate, develop and participate in the progression of jazz.
The record was recorded in three sessions beginning on January 21 and on April 22, 1949, and then on March 09,1950, at WMGM studios in the Big Apple (NYC). Birth of the Cool was produced by Pete Rugolo and Walter Rivers, and the sound engineer was W.O.Summerlin, for the January 21 session and Clair Keeps for the other two.
Cover photo was by Aram Avakian.
​
Musicians:
Miles Davis – trumpet
Kai Winding o J.J. Johnson – trombone
Junior Collins, Sandy Siegelstein o Gunther Schuller – French horn
John Barber – tuba
Gerry Mulligan – baritone sax
Lee Konitz – alto sax
John Lewis, Al Haig – piano
Joe Shulman, Nelson Boyd, Al McKibbon – bass
Max Roach o Kenny Clarke – drums
Kenny Hagood – singer on "Darn that Dream"
List of songs:
«Move» (Best) – 2:33 – arr.: J. Lewis
«Jeru» (Mulligan) – 3:13 – arr.: G.Mulligan/M.Davis
«Moon dreams» (McGregor-Mercer) – 3:19 – arr.: Gil Evans
«Venus de Milo» (Mulligan) – 3:13 – arr.: G.Mulligan
«Budo» (Davis-Powell) – 2:34 – arr.: M.Davis
«Deception» (Davis) – 2:49 – arr.: M.Davis
«God child» (Wallington) – 3:11 – arr.: G. Mulligan
«Boplicity» (Henry) – 3:00 – arr.: Gil Evans
«Rocker» (Mulligan) – 3:06 – arr.: G. Mulligan
«Israel» (Carisi) – 2:18 – arr.: J. Carisi
«Rouge» (Lewis) – 3:15 – arr.: J. Lewis

"Darn that Dream" (De Lange-Van Heusen, arr. by G. Mulligan) was not included in the 1954 and 1957 editions. It was added in the editions created after 1971, except in the Capitol-Movieplay editions released only in Europe in 1972).
Well, this is one of my favourite jazz recordings. It may sound a little old fashion now but it remains an album that marked a definite pivot in Jazz and it still sounds ultra cool. Hope you enjoy it.
So tell me what you think…
CHEERS!