Very well, I know what you're going to say, it's not "classic" rock! But…
Listen to the songs they've covered:
"This Life"
"Son of a Preacher Man"
"Forever Young"
"John the Revelator"
"Fortunate Son"
"Slip Kid"
"Girl from the North Country"
"Someday Never Comes"
"Gimme Shelter"
"Bird On a Wire"
"Hey Hey, My My"
"What a Wonderful World"
"Los Tiempos Van Cambiando (The Times They Are a-Changin')"
"Strange Fruit"
"The House of the Rising Sun"
You have everything from Dylan to Pete Townshend, to John Fogerty and to Mick Jagger and Keith Richards! Now, you're going to say it isn't a "classic"?
Actually, to me it is. And "Sons of Anarchy" besides being a kick arse great series, with quite a story, super good acting and a very interesting way of using background music, has produced an album of covers done exceptionally good.
You also have quite an interesting mix of well-known to somewhat known musicians, including Katy Segal who I did not know was a singer-songwriter, but she is and she sounds pretty good. These are the others: Anvil, Franky Perez (of Scars on Broadway), Lions, Alison Mosshart (of The Kills and The Dead Weather).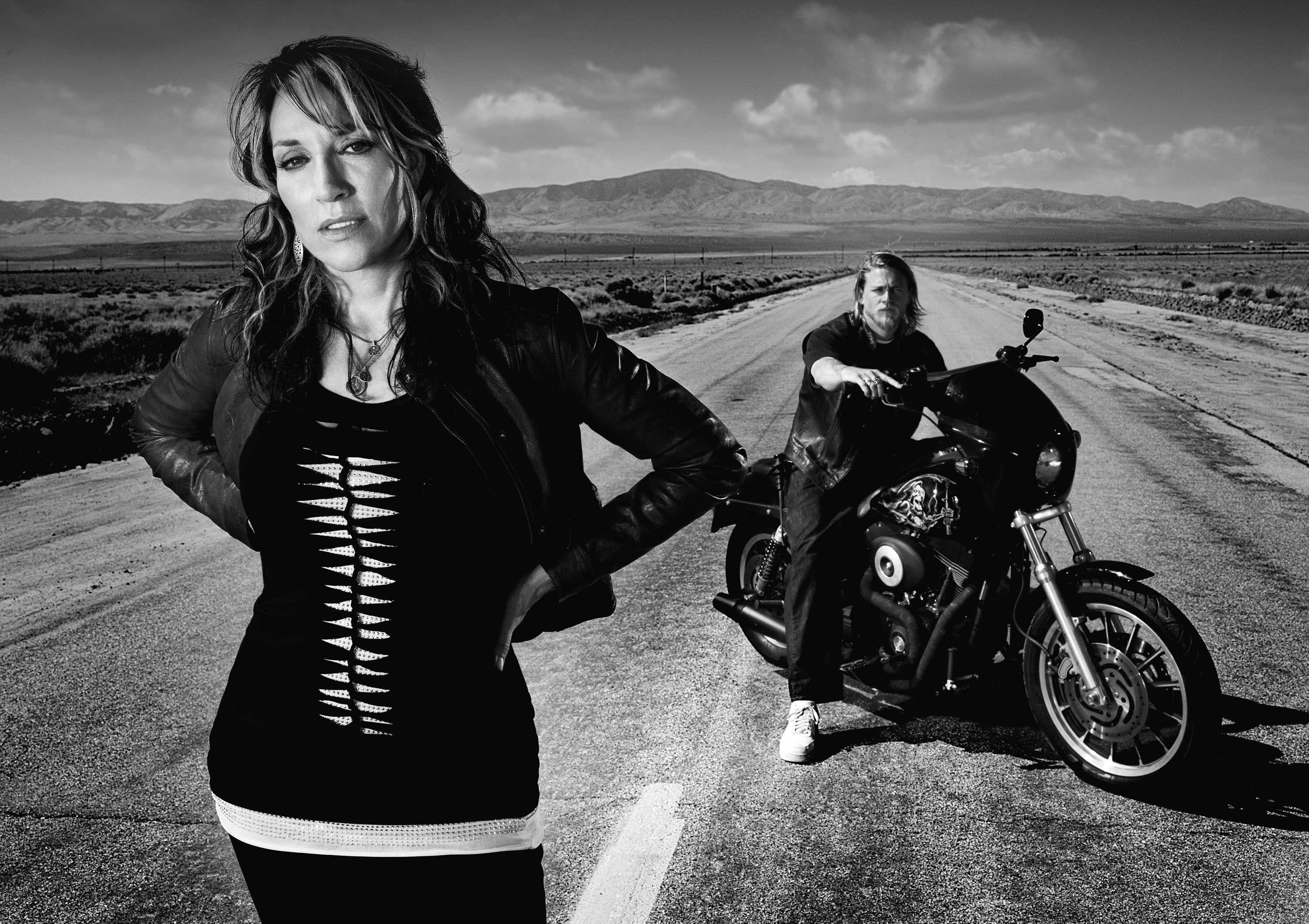 The release date was November 29, 2011, on Columbia Records. The album peaked at number 9 on the US charts and places at number 130 on the US Billboard Top 200, US Billboard Top Rock Albums, at number 18 and on the US Billboard Top Soundtracks at number 12.
Covered are some of my favourite tunes, including "Gimme Shelter", "Someday Never Comes" and "Fortunate Son".
I did not watch this series when it was released back in 2008 (played through 2014), but I am watching it now and I'm really hooked. I guess way back when I was a wee lad I always wanted to be an outlaw biker. Actually learned to ride, but a crash back in the late seventies took away my enthusiasm for "heavy metal thunder" on the open road.
Now friends, it is your turn to say something. What do you think of the show, if you've seen it, and of this really cool album?
CHEERS!