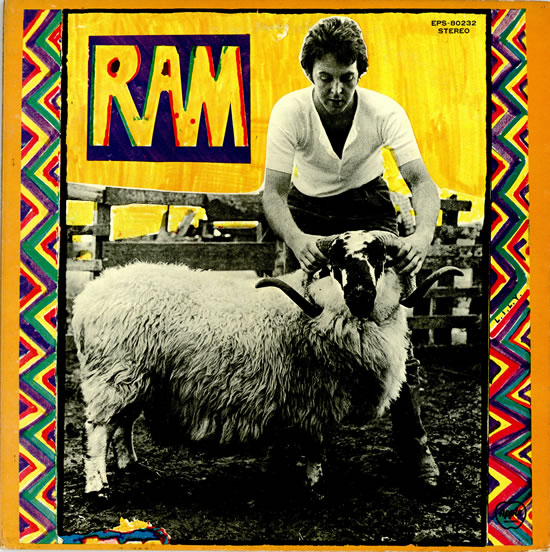 Of course, I was still a youngish teenager, but being a Beatles fan since I learned to speak English, I had to buy this album, and of course, I did. At first listening I must admit it sounded a bit strange. I mean I knew I was listening to Macca and he was, after all a Beatle, but he sounded so different. I searched for songs I would like and I did find a couple, then one more, then another until, finally, I just started listening to each side of the album over and over until all the pieces fell into place and I understood the artistry, the craftsmanship and the intention of this album which I now consider one of my faves and a great effort as well. After all a more prolific and artistic songwriter than Paul McCartney would be difficult to name, at least for me…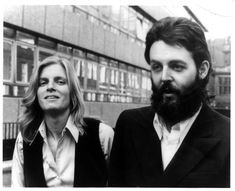 Ram was published by Apple Records and it's the only McCartney album attributed to Paul and Linda McCartney. This one was the second one he recorded before starting Wings. The Ram sessions, recorded in New York with guitarists David Spinozza and Hugh McCraken and with Denny Seiwell, the American (clarifying, born in the US) drummer who would become a member of Wings, were done during the time Paul was suing to dissolve The Beatles, about one year after the break-up of the band. Therefore, the record was released into an atmosphere where Beatle fans were rather a trifle unfriendly to him. I mean we all knew that the separation had not been a smooth, friendly process, especially between him and John Lennon. Actually John thought he heard some unkind references to him in some of the songs, especially in the song "Too Many People".
Now Ram is a cult favourite and recognised for the artistic approach with which Macca created it as well as the recording itself…
But even in 1971, barring negative reviews by the critics, the album sold quite well and topped the lists in many countries including Canada, Spain, Norway, The Low Countries, United Kingdom and Sweden. Whats more, the single "Uncle Albert/Admiral Halsey" reached number one, becoming the first number one song for Macca in the Billboard 200, in the US.
It was interesting to me to find out that Lennon felt alluded to in Ram and that he would classify the album as "…muzak to my ears…" (from the song "How Do You Sleep?". Actually Paul said that the only reference to John had been in "Too Many People" with the line "Too many people preaching practices." and nothing more.
Now what really shocked me was what Ringo said. Apparently in an interview with Melody Maker…of the which I've seen the reference but not the actual interview…Ringo said he felt sad and possibly bad about Paul's albums, (probably referring to McCartney and Ram) because he didn't find a single melody that, in his opinion, was any good and that such a thing seemed strange. It was said that these harsh words affected Paul and it doesn't surprise me. After all the first months, even years, after a separation are the worst time, it's when emotions are very high and cruelty is the way things are done, of course later come the lamentations.
But music fans, including Elton John, had to re-vindicate this album. Elton John said it was one of his favourite albums, but much after the fact that at first everyone was willing to throw Paul under the bus…
Ram is platinum…as it well should be…in both Canada and United States.
In conclusion, if you are a Beatles fan, if you are a Macca fan, or simply a fan of great classic rock…or pop…this is an album that you are going to treasure as I do, as I have since I bought it, back in Miami in 1971 when I was starting High School, I think, or finishing Middle School, well, who cares…
Take a listen and you tell me what you think, deal?
CHEERS!