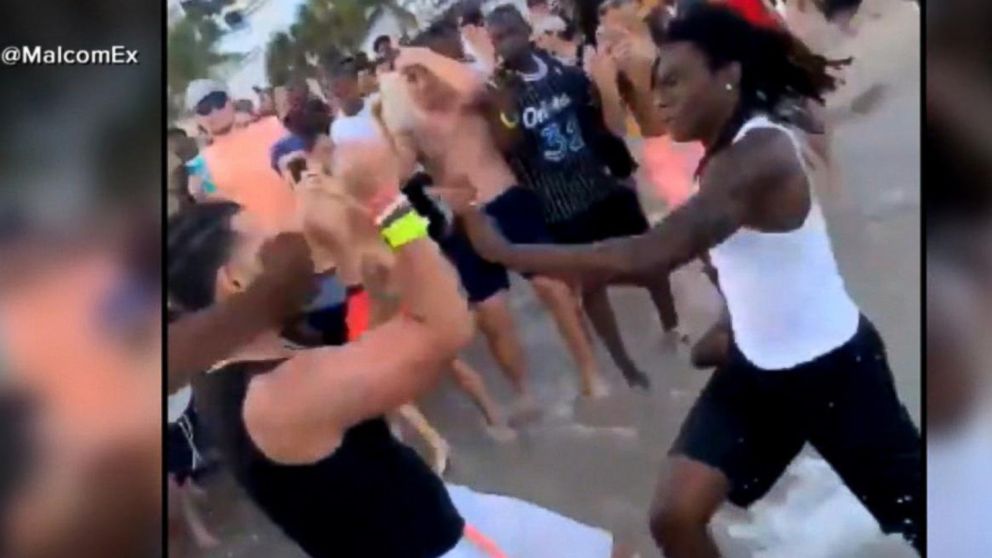 Curfew in the city of Miami Beach…
This could have been avoided. Had the mayor and the chief of police acted wisely, prudently and on behalf of the residents of Miami Beach, this mayhem, this riotous crowd could have been prevented from even arriving in the city. I was a resident of Miami Beach, and a property owner there for thirteen years and I saw how little by little, every year, things were getting worse and out of hand. It started with the Memorial Day weekend. Huge crowds of outsiders poured into "the Beach" as we called our city, not to buy, spend, relax and enjoy, but to destroy and cause millions in damages. Now the city has allowed this to happen in "spring break" and I will bet that most of these, like the ones above, are not even students!
The city has imposed a curfew that these people do not obey. They care little that there is a pandemic, that there are new rules in place or that people, decent, law-abiding people reside in Miami Beach. It is not a party town. It is a place of residence. I lament that the local authorities have not acted in time but I do applaud this measure. It is time that they send the message that Miami Beach is not a free-for-all. I just hope that with continuous arrests and closing down of the places where these "revellers" congregate that the city resumes its state of peace and order.
Here is the link to the latest article published in The Miami Herald, Miami's local newspaper.
The only thing I can say is "INCREDIBLE!" That is not the city that I moved to in 1985 and where I bought property in 2005 and still have many friends. I feel sorry for what they must be going to when they step outside and run into this element roaming the streets and terrifying the local residents. And something must be done to stop this because this year, of all years, there is no spring break, the classes are online, so the whole year is a break…
What do you think?
CHEERS!