Here is an artist, well a bit of a Renaissance woman, that sings, composes and also is quite involved in the struggle for freedoms in many areas of civil society in her native country Chile. She is also a very outspoken activist for women's rights, for the LGTB community, for animal rights and against censorship like in Twitter and other social media platforms. But I knew her better as a singer. Her bands, Mystica Girls and Abaddon were pretty cool from 2012 to 2014.
In any event, she is also a painter and has painted some rather interesting murals in her home town of Viña del Mar, Chile. One, in particular has caused somewhat of a scandal:
It has been vandalised by unknown subjects running around the streets of Viña del Mar with black painballs!
However, the residents of the area, as well as the city's mayor seem to be, and are in truth, happy with the mural. It has become part of a huge outdoor museum as there are many, many murals painted all over the city. But I ask myself why would anyone want to vandalise someone else's property? Why express such disdain and disrespect? Was it the usual suspects? Those that are easily offended, easily driven to ire? Was it those who are intolerant, self-serving, and holier than thou? Or was it those "schizophrenic, ego-centric, paranoiac, prima-donnas" that John Lennon wrote about in his song "Gimme Some Truth" back in 1971?
Well, I must say that this is not the only mural that Laferte has painted. She also painted this one, again in Viña del Mar: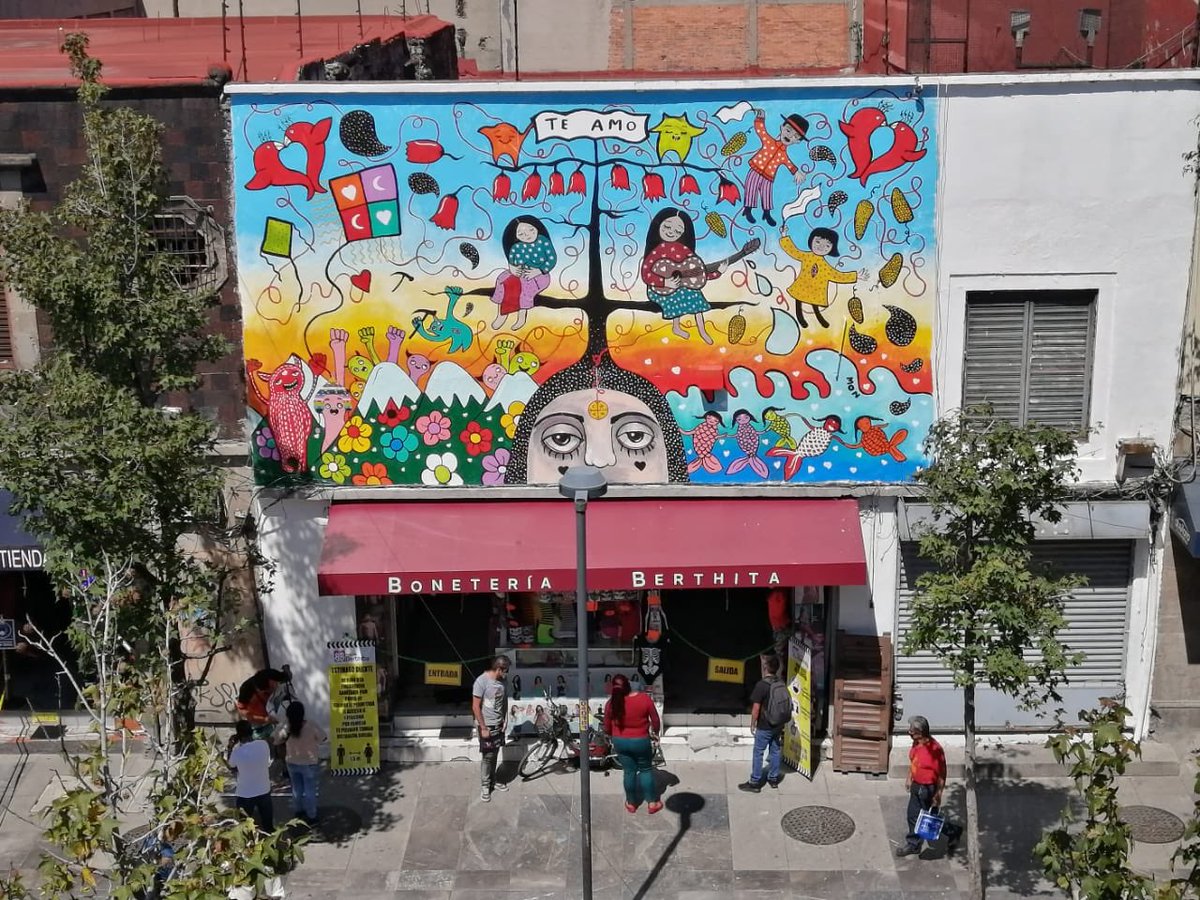 And here is a sample of some of her works of art:
Her style? I would say naif as she herself is a bit naif…
But I respect her commitment to her art and to her beliefs. She stands proud and unafraid to say her truth to power anywhere and any time, as I am led to believe by this picture she published of what she did at the Latin Grammy celebration.
Mon Laferte is 37 years old…
CHEERS!