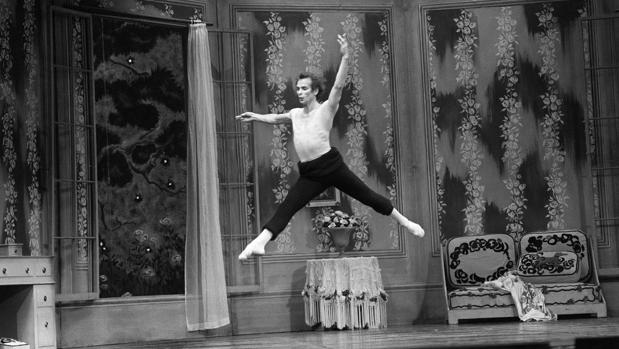 So we are now in Part III. Rudolf Nuréyev. Again, he was a great artist, a dancer…modern dance and ballet…a choreographer, and in 1983 was named Director of the Ballet de la Ópera de París. He was born in the Soviet Union on the 17th of March 1938. His father was a Red Army officer of Tartar origins.
And what could have Rudolf said about politics? Probably not much, even though he defected to the West. In 1961, he, through an accident of fate, was selected to be the principal dancer for the Kirov Ballet. He was acclaimed by the Parisians but he "broke" the rules. He associated with people from the Soviet "outside" and realising he would not be able to return to the USSR, he sought asylum.
So, I would like to take these quotes and relate them to politics somehow. Here is the first quote:
"Technique is what you fall back when you run out of inspiration."
Can we say that "technique" is the philosophy of state? Can we surmise that "inspiration" may be construed as "individualism" or "creativity"? If we can then we can say that this quote can be defined as a mantra that says that if you cannot express your individuality, if you've nothing to contribute to the betterment of the state, you can relax, you can always remain faithful to the status quo, to the constitutionality of law. (does that make sense?)
Another quote I will try to adapt to something other than what it was directed at is:
"…those who have studied from the beginning never question anything."
Again, let me have a little bit of poetic license here. If we apply this quote to politics or government, what it means is that those who have been "created" by the power of the state…read as indoctrinated…will never deviate from the rules, ergo, they will never question anything. I think this could be something said in protest of the all powerful state that controls the life of all its citizens and those who simply look in a different direction become enemies of the state. This is a principle that the Communists have always believed in. With this quote…partial quote…I can deduce that Nuréyev stood against Communism.
Rudolf Nuréyev died in France in 1992. He was awarded, by Jack Lang, the French Culture Minister, with France's highest cultural award, the Commandeur de l'Ordre des Arts et des Lettres. He died shortly after at the age of fifty four. He was buried at the Sainte-Geneviève-des-Bois cemetery on the 13th of January, a few short metres from the grave of the great Russian Choreographer Serge Lifar. Lifar and Nuréyev are the only two dancers from the Russian School to direct the prestigious Ballet of the Ópera de París.
THANK YOU!
Please follow through by watching the photo montage video of this segment, coming very soon…
CHEERS!